What's in the Fire Engine Limo?

*Star-gazer mirrored ceiling *
*Real Fireman's Poll
*Fireman's Horn*
*Fireman's Chauffeur*
*Fireman's Uniform Provided*
*Champagne Bar*
Back Bar Lighting
Fire Engine Limo
Fire Engine Limo | Fire Engine Limousine
Fire Engine Limo is an 8 seater Limo Hire. Its fully loaded with a sound system and lazer lights..... Stand out from the crowd with the Fire Engine Limoiusine! We also offer Fire Engine package deals in the UK.
Fully licensed for 8 seater Fire Engine Limo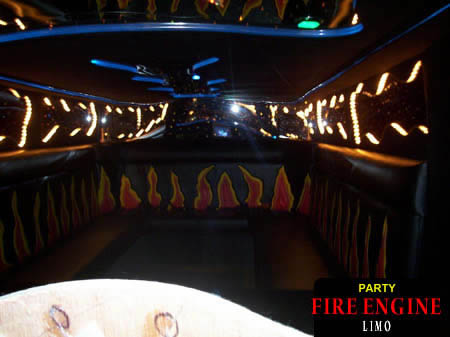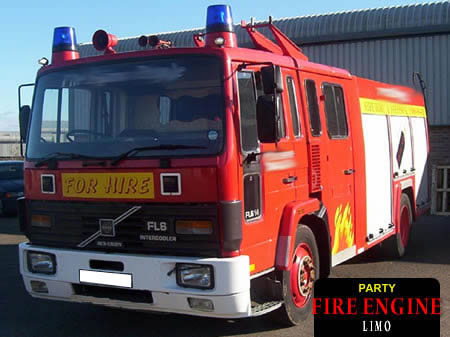 BOOK THE FIRE ENGINE LIMO NOW 0845 055 0740
The Fire Engine Limo can be hire for:
Fire Engine Limo Hire Wedding

Fire Engine Limo Hire School Prom

Fire Engine Limo Hire Hen Night

Fire Engine Limo Hire Stag Do

Fire Engine Limo Hire Kids Birthday

Fire Engine Limo Hire Royal Ascot
Latest Fire Engine Limousine Hire Articles: