Funeral Limousine
Black Hummer Hire Hire a Black Hummer limo For a funeral..
Limo Hire Remembrance Day Don't forget the true soldiers, why not travel in a limousine for Remembrance day..
Black Limo Hire Why not let Limo Hire take care of all your funeral transport..
Limo Hire Funeral
Death in the family can be very difficult to deal with. Lux Limos limo hire will arrange all your transportation needs and funeral requirements. We will arrange for a professional chauffeur to arrive in a black limousine hire. The chauffeur will be dressed all in black, your family and friends transport will be at the highest quality.
Losing a friend or a loved one is always a very difficult time for everyone involved. The bereavement is almost always compounded by the fact that funeral arrangements and financial affairs need to be set right before the funeral can take place.
First of all, the most important thing is that the wishes of the deceased be honoured. If they requested a Catholic burial per se, then this should happen. The same goes for if they wanted to be cremated, these wishes should be thoroughly respected and you own judgement should not cloud this fact, no matter how much anguish it causes.
Finding out what religion or faith the deceased was is essential. If they were Jewish, then they would not the service in a Church. The same if they were Sikh, arranging an Islamic or Hindu funeral for them would be a grave mistake. A growing trend in the funeral industry is to have the service conducted in a 'humanist' fashion. In these type of service references to any part of religion is omitted and is replaced by life stories of the deceased either read out by designated family members or
The actual process of holding a funeral for a recently departed person has its roots way back in the Human timeline. Historians have even dated the first signs of such burial rites back in the Neanderthal age, 300,000 years ago where grave sites have been unearthed with the skeletons being buried with possessions and animals.
Here, at Lux Limos, we thoroughly and with great condolence, regret to hear of any loss that may have happened to you and you can be rest assured that by coming to us for help with you transport arrangements is one of the best things you could have done. We promise to give you calm, understanding and most of all professional service in this time of great sadness. Please be rest assured that our vastly experienced chauffeurs will be prompt, proficient and very thoughtful and sympathetic to you and your family. Allow yourself to hire a black limousine to add the prestige and honour that would surely complement the life of your dear loved one. Choosing a limousine for the funeral procession is also of great advantage to you; this is because it means that you can also get more family members travelling together in the cavalcade. The same goes for if you choose one of our prestigious black H2 and H3 Hummer limos; in these most beautiful vehicles you can fit 16 of your closest friends and family on the way to the funeral and then to the congregation afterwards.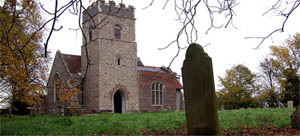 The Funeral Limousine Car will allow you to get to the church and the cemetery without worry. We have a team of professional and experienced chauffeurs who will make sure that everything goes smoothly during your loved ones funeral service. Our black hummer limousine services provides the ultimate in classy respectful transportation. We cover the whole of the UK funeral service, so providing you with a Black Limo is not a problem for all your funeral requirements. Lux Limo is open 24 hours a day 7 days a week to answer all your Funeral limousine questions. Please do call us so we can give you the best possible price. We at Lux Limo always put our customers first.


Latest Limousine Hire Articles: