Birthday Limousine
16th Birthday Limo Hire Sweet 16 coming up? Why not have the best party in a Party Bus..
Birthday in a Stretched Limousine Birthday coming up? Why not celebrate in style in a Limousine..
Limo Hire Birthday - Limo Hire will provide a VIP 1 hour cruise for your special Birthday in a Pink Limousine..
Limo Hire Children - Limousine Hire will provide all Kid's Parties with soft drinks..
Limo Hire Birthday
Is it your 18th, 21st, 30th or 70th Birthday?

Whatever the age, why not book a Black Hummer Limousine for your special day and enjoy with us.

Pink hummer limo hire can organise your birthday party. Our friendly Birthday Limousine Team will be happy to deal with your request and your itinerary. We will make extra efforts to explore every possibility and combine with your special birthday package limousine.

Why not book a Black or Pink Limousine to celebrate your birthday party? What could be more memorable than having a chauffeur drive you around on your birthday. The Birthday boy or Girl will feel so happy having one of our Hummer Limousine. We have Limousine in all shapes and sizes so you can spend the night drinking champagne with your friends while you sit in the stretched pink hummer limo.

Make all your friends be shocked in excitement when they see you have booked the black hummer limo. If you fancy cruising in central London and then go to your favourite restaurant, whatever you request we will deliver in our Limousine. No matter what you choose, Limousine Hire is here, and we are ready to take care of all your birthday needs.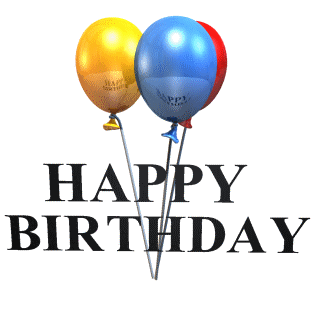 Free Limo Hire Quote please phone 0845 055 0740 or visit our Limo Hire Areas to find your nearest limousine operator.


Complimentary BUBBLY and BALLOONS with every booking to enhance your birthday celebrations
Our package includes:

VIP mini cruise in the Hummer
Complimentary champagne on ice in the Navigator
Complimentary balloons in all our stretched Limousine
Umbrellas are available during bad weather when traveling in a limo
Non-Smoking Chauffeur in a black suit including hat!
Color coordinated napkins in your limousine
Latest in-car entertainment including DVD/CD/TV, Fibre Optic & Neon Lighting.
Full access to the bar.
New model Hummer limousine!
Make an afternoon or evening birthday celebration even more special! Call today to make a reservation for a birthday limousine and make yourself or someone you love very happy on this special birthday

Prices start from £120 per hour!
A celebration of someone's day of birth happens only once a year. Granted it can be twice if you are as honoured and favoured as Her Majesty, the Queen which, I believe would make her 166 years old if this was to be taken literally. However, on someone's special birthday they also have the right to be treated like royalty and be Queen (or, for that matter, King) for the day. What better way to help achieve this feat than by hiring one of many designs of limousines. What better way to see your loved ones face light up than by one of our prestigious black, white or pink, new-style limousines rolling up to pick them and their family and friends up right at their front door.
If the birthday boy or girl is a bit of a party animal, why not truly indulge them and yourself by hiring a Stretch USA Party Bus limousine. These truly remarkable vehicles can seat 16 people but allows you the great opportunity of getting the party started early. What makes the Party Buses so special is that you can actual stand up and boogie down inside them. Think of these vehicles as portable night clubs and a sure way to kick-start a birthday night out.
For planning a birthday celebration for a loved one, the list of activities at your disposal is a particularly long one. The only limitation that you can run into is age. If you are booking ideas for a child or teenage birthday then your options are cut down to restaurants and other functions that aren't adult exclusive. However, if your birthday celebration is for someone 18 or over, then you are opened up to a whole world of activities. How about treating everyone in the birthday congregation to a Hummer limo ride to a day of paintballing or quad biking? These activities are some of the increasingly popular things to do, and will definitely accentuate the birthday and cement the family or friend bonding experience.
When you are planning for the night time you can become truly creative. How about the option of taking the whole birthday gang to a casino in a white or pink limousine? Let the birthday boy or girl experience the thrill of having a bet or two on the blackjack and roulette table whilst the drinks flow and the fun reaches an optimum level. Who knows, you may even walk out of the casino a few hundred pounds richer. Or, if you are feeling truly naughty, treat the birthday boy to a visit to a lap dancing establishment. This kind of venue is a famous haunt of Stag Dos around the country but shouldn't be exclusive to them. Picture the look on the just-turned-18 year old he is exposed to this night of fun and rapture.
Whatever you desire to do be rest assured that we have a limousine or Hummer limo at your fingertip to accentuate your event.
Related Limousine Hire Articles: