Limo Hire Wolverhampton | Wolverhampton Limo Hire
Wolverhampton, one of the most welcoming and friendly places in Britain is a new city for the new millennium, and always has something to see and do. There is a compact shopping area, much of which is under cover, a lively outdoor and indoor market with cafes, bars and restaurants to suit all tastes and budgets and plenty of green space such as West Park with its Victorian Conservatory. If you are getting married soon and you want something extra special. Why not book a Black Hummer Limousineand let your Guests see that you are traveling in pure Luxury and style. Traveling with Wolverhampton Limo Hire is the best way to travel on your wedding day. Is the theme pink on your wedding day? Then why not book the new Pink Hummer Limousine for the Wolverhampton area. All Brides in Wolverhampton get a bottle of Bubbly on Ice. Enjoy the day and let Wolverhampton Pink Hummer Limo take control of your day.
Some place to visit in Wolverhampton would be:
Wolverhampton Speedway - British speedway is raced at the famous circuit in Wolverhampton, with teams from all across the globe entering the British speedway event, you will be in for event full of action. Speedway bikes are 500cc with no brake and hardly no suspension, the rider really has to be 100% focused to take part in this exciting sport. So why not visit the Speedway in Wolverhampton and enjoy the atmosphere. Adult prices are £15, and children prices are £4, concession and are offered for students and OAP.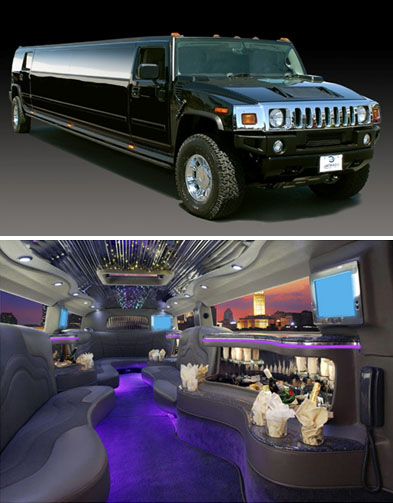 Babylon, Wolverhampton, 4-8 North Street, Wolverhampton, WV1 1RD - Hosting various nights from ladies nights out, to urban music nights, you really do have a wide range of music genres under one roof. The party begins, soon as you enter. With a wide range of drinks available from the bar you really can make your own drinking cocktail. Party the night way in Wolverhampton at the Babylon in Wolverhampton. The atmosphere in the nightclub is friendly and the bar staff are very happy, security are polite but tight. A good night can be had by all in safe environment.
Wolverhampton Birthday Limo Hire - We understand how important planning a birthday can be. This is why we offer a unique service to kick start your birthday. You can now hire a limousine for your birthday. Don't forget to ask about the VIP cruise, where you will be treated like a true celebrity. The birthday boy or girl will get drinks of there choice, balloons and banners can also be provided, if requested. The party bus limousine is a great limousine for all birthday, so sit back and relax and enjoy the party bus limousine in the Wolverhampton area.
Latest Wolverhampton Limousine Hire Articles: