Limo Hire Wellingborough | Limousine Wellingborough
Santa Pod Raceway Santa Pod racing is the loudest and fastest motor sport in the world and is a must for all car-lovers and petrol-heads. Have a spectacular day out with the family as you listen to the engines roar its way to the finish line. The racecourse is situated about 1 mile away from Wellingborough, offering the public a great selection of world-class cars to watch. Monster Trucks, jet cars and rocket bikes are only a few of the extraordinary vehicles you'll get to see. Santa Pod Raceway offers over 50 great events over the season, with the majority being broadcast in TV. Come down and see the live action races and feel the wind blow with force as the gun is pulled and the race begins. There's nothing like watching classic cars at Santa Pod Raceway then arriving in a classic car yourself, give Lux Limos a call today to find out about our quality Pink Hummer Limo Hire to make you look the coolest Superstar at the races this weekend.
Sywell Aviation Museum Visit the Sywell Aviation Museum this weekend to explore the in-depth history behind flying. From Fighter planes for the War, to the magnificent Concorde, Sywell Aviation Museum offers the public an extraordinary insight into the art of flying. How were airplanes invented? How were they involved in the First and Second World Wars? And how has flying evolved into the modern times? These are just a few of questions that have been answered inside the Sywell Aviation Museum. The Museum also has the recovered engine for the tragic airplane bombing in Hardwick in 1960, this has been kept well preserved since. With this and even more at the Sywell Aviation Museum, head down and discover for yourself the industry, workmanship and construction of the great airplanes of the last few centuries.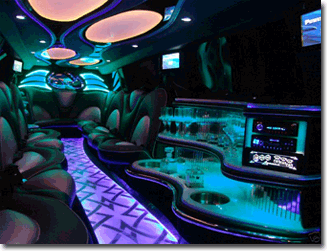 Manor House Museum (Kettering) & The Alfred East Art Gallery Discover things you didn't know about Kettering in the Manor House Museum, with it's exciting 'hands-on' experience, visitors can interact with displays and presentations, finding out amazing history at the same time. Explore the different eras through meeting different characters and visiting past environments. For people with an interest in arts and culture will be major interested by the Alfred East Art Gallery and it's range of fine arts, crafts and photography. With it's ever-changing exhibition the gallery never looks the same twice in a row. Find a piece of art that inspires you? Why don't you buy it? The Alfred East Art Gallery offers talent around Kettering to display their art as well as sell it so all pieces inside the exhibition can be purchased. The Manor House Museum and Alfred East Art Gallery is an amazing experience for art and culture-lovers and families alike and presents the true history of Kettering in a fun and inventive way.



Latest Wellingborough Limousine Hire Articles: