Limo Hire Warwick | Limousine Hire Warwick
Warwick offers to visitors today the opportunity of exploring not only the architectural gems of our medieval history but also those of our more recent past and the modern vibrant life of the county town of Warwickshire. Visit Warwick castle and experience Britain Greatest Medieval experience. Warwick Castle is open most times of the year. Fun for all the family. Learn about how people lived and worked in the medieval times. Warwick Hummer Hire are proud to present a trip to Warwick. Travel with Family and Friends in our new 16 seater Pink Hummer Limousine or our Brand New Black Hummer Limo, The choice is all yours!

Some place to visit in Warwick would be
Warwick Castle: Warwick castle is place to visit for the whole family. You can really make this day in to the one you will always remember. Warwick castle is set in beautiful green grounds. With so many activities happening at the castle you will be in for a real busy day. 'The Bird of prey' Watch the bird handler handle the hawk with pure style and grace. Every saturday why not enjoy the famous medieval banquet. You will be entrained with live music and feast for a king. The castle has lots of history and will teach you about medieval life back in the day. Children can also visit the haunted house and check out the ghosts and goblins in the castle.

Warwick Racecourse -is ideal to entrain your clients, guest from abroad. Warwick racecourse have a wide range of packages that will suit any kind of budget. Warwick racecourse offer a range of professional services like hospitality, suites, marques, and private boxes catering for parties. So why spend the day the races, make a bet, and enjoy the atmosphere at Warwick racecourse. Warwick racecourse are always updating there packages, so if there something extra you are looking for to complete your package, Warwick racecourse will be glad to help with all you needs and requirements.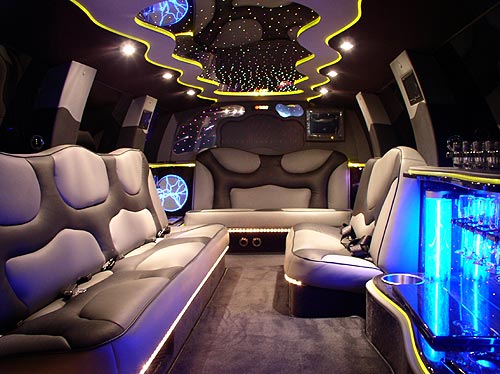 Warwick Folk Festival - Do you like music? If the answer is yes, the don't forget to visit the famous folk festival in Warwick. The folk festival is usually held on the month of July, people from all across the world visit the folk festival. The folk festival all began in 1979, 2009 will be the 30th year the festival has been running for. So this year will be a extra year of celebrations. So if you are looking for a good time and want to listen to live music and watch the professional Morris dancer, dance the night away in pure style, then don't forget to attend Warwick's biggest music festival. 

Warwick Wedding Limo Hire - Limo Hire in Warwick is now answering call about limousine hire for your wedding in Warwick. Limo Hire Warwick have a wide range of packages that can suit all budgets. We offer free ribbons, bubbly and soft drinks, for all wedding bookings in Warwick. you can now hire a white limousine, with a professional chauffeur. You can hire the limousine from 1 hour to 10 hours, we cover church wedding, registry weddings, Indian weddings, Pakistani weddings and Polish weddings. No matter where in Warwick you are from, we can provide you with a black limousine, white limousine or even a pink limousine. All our limousine are polished and valited before every job, so you get to experience true luxury and style in a limousine.

Latest Warwick Limousine Hire Articles: