Limo Hire Rugby | Hummer Limo Rugby
The market town of Rugby is situated in beautiful Warwickshire, in the heart of the Midlands. At the time of the Great Domesday Survey Rugby was known as 'Rochberie' - 'roche' meaning stone and 'berie' an important place.
Three Hour Special with Rugby Limousine Hire in our 8 Seater Limousine. We also have a Black Limo and Pink Hummer ready to book now. Please Quote Rugby to take this special offer. All Rugby Customers are welcome to book the new Pink Navigator and the Party Bus Limo Hire.

Some place to visit in a limo hire would be:
CineWorld, Junction One Retail and Leisure Park, Leicester Road, Rugby, Warwickshire, CV21 1RW - Cineworld boasts of the fact of having all the new films out on show, it has a food area where all of the family can go and a large gaming area for lots of fun for the family! the opening times are from 08:30 till 11:30 at night which would benefit for many peoples as it is pretty much always open for them even on a work day. When you visit you will be greeted by the friendly staff ready to help you and for when you order your ticket, go for a little more and go for luxury here with luxury tip back chairs which are also comfy and could also make you want to stay the night! You get popcorn, drinks while you watch your favourite film or the one that you have been waiting to see for a very long time, also after you have seen your film/movie you could take a one minute trip to the McDonalds there which is where you can have your dinner and have fun with the family!

Draycote Water, Kites Hardwick, Nr Rugby, Warwickshire, CV23 8AB - Draycote water is a gigantic reservoir that is a main part of Rugby's water supply, there is a sailing club there which you can take part in and join, you can also join a sailing training club there which can improve your sailing and there are some fantastic boats for hire, one of the main attractions there is the 5 mile walk around the reservoir, it takes around 2 hours to walk and you get to see nice country side, there is also a great restaurant/cafe where everyone can go to eat regardless of being a member. This place is also a fantastic area to go if you are quite the fisherman or even if you just want to start somewhere, as this place has a lot of course fishing areas and fly fishing for fish such as trout and rainbow trout, if you do catch some and most people do! You can take back home 3 fish, which you can then take home and eat.

Rugby FM Radio - Rugby FM is Rugby's number one radio station which is on the tune in on 107.1, this radio station plays a lot of different music which means that it will suit everybody's music preferences, it is also a 24/7 station so you can listen to it whenever the types of music they play can be things like rock, modern rock, R n B, Pop, Pop rock and things like classical at late times, they advertise lots of different businesses around rugby and you can also ring in and win lots of prizes from them by doing the games and the questions that they ask you to do.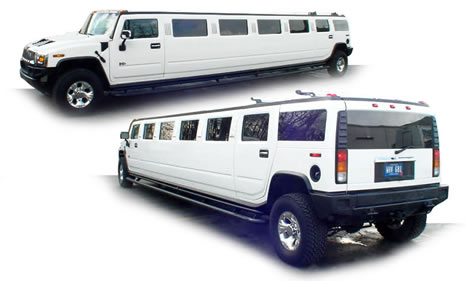 Rugby Theatre Rugby - is a fantastic place to go if you like on stage plays or pantomimes it is situated in the heart of rugby and a fantastic place to go for fun or for a party to see the shows, when you go there you will be greeted by the helpful and friendly staff there who will help you choose the show you would like to go and see and they will help you buy the tickets and then show you to your seat, while watching there is always something funny or amusing while your there and the quality of the plays and shows is fantastic,

Clock Towers Shopping Centre - Clock towers shopping center is rugby's main place to shop, with shops there like Boot's and Claire's accessories and explicit which all of these place will have the thing you need, like if you need a nice pair of jeans then you definitely go to Explicit and if you want a nice jacket or, a nice t-shirt then go to Explicit, or if you need some make up or some hair accessories or even toiletries go to Boots, there is also Claries that do ear piercing and other piercing that you may want, plus they sell bracelets and arm bands and things like the brand "purple Ronnie" so if you need to go shopping definitely visit clock towers!

Dunchurch Park Hotel, Rugby Rd, Dunchurch, Warwickshire CV22 6QW - Dunchurch park hotel is a a large 19th century manor house set in the village of Dunchurch, it has a massive 87 en suite bedrooms and also has allot of facilities for everyone to use there is a tennis court, gymnasium and a rope course and many other facilities to do there, when you visit you will be greeted by the people at reception and they will then sort you a room of your choice and then they can take your luggage up to your room, bring you drinks, and they also do a fantastic dinner service for when you want your supper .
Latest Rugby Limousine Hire Articles: