Limo Hire Cheltenham | Hummer Limo Cheltenham
Cheltenham Races Limo Hire, feel the anticipation, live the excitement, discover the electric atmosphere of Cheltenham Races! Cheltenham Racecourse is a fascinating experience for adults and children alike, offering a wide variety of races throughout the year and of course, the unmissable Cheltenham Festival. Come down and watch some of the best racehorses in the country, race at speeds you wouldn't even believe, while you dine and drink at one of the many great restaurants overlooking the entire racecourse. With 350 acres of fantastic grounds, there's so much to see and do at Cheltenham Races that you won't want to leave! Make it an unforgettable day out and choose Lux Limos for your travel, your very own professional Chauffeur can drive you to and from the racecourse in ultimate class and style while you discover what a world-class luxury Limousine actually feels like, just give us a call toady to find out about our Cheltenham deals or to book your spectacular day out at the races today!


Cheltenham produces a number of festivals each year to create new talent in and around the area, as well as giving the public a chance to learn, discover and be entertained by some of the best acts Cheltenham has. With a variety of festivals spread throughout the year, which one will intrigue you? From the 28th April to the 4th May, the Budvar Cheltenham Jazz Festival will be sure to excite Jazz fans and many members of the public, take your chance to explore this fascinating festival and discover how Jazz is still a hugely popular genre of music. The Times Science Festival provides a unique and fun look at science, combining hands-on experiences with hilarious live shows and activities, perfect for children and adults alike. The Cheltenham Music Festival will produce music of all tastes, bringing together a wide variety of people to celebrate and have fun. The Times Cheltenham Literature Festival is a spectacular experience for anyone looking to open up their imagination, listen to some of the best authors and story-tellers present some of their best work, with rare and unreleased material every year. So if you're looking for a great festival to go to this year, choose the festival that's right for you, or go to them all! Visit the Cheltenham Festivals website for further information about these once-in-a-lifetime experiences.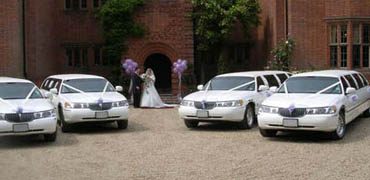 Whether your a fan of the sport or just want to try something new, Cheltenham Croquet is the place for you! Learn how to play the higher-class sport from trained professionals and play against many different people on it's great 11 lawns. Meet various new people as you enjoy a beautiful day out in the sun playing one of the most calm and relaxing sports available. Not only does Cheltenham Croquet club provide quality croquet equipment and facilities, but a tearoom on site provides meals and drinks on a regular basis. A bit tired after a day of Croquet? Why not relax and play some cards, with active Bridge nights on every week, take this chance to meet new friends and discover yourself. The Cheltenham Croquet Club is a fantastic place for anyone looking to improve their agility skills or just want to take up another fascinating sport, so if you're looking for a great outdoor, peaceful way to let off some steam, visit Cheltenham Croquet!

Latest Cheltenham Limousine Hire Articles: