All they need is another $80 million to get closer to developing the flying car!

For years, Moller International has been working on a way to make the old science fiction dream into a reality. Can you imagine, instead of looking in the sky and seeing birds and aeroplanes, you will see cars and traffic lights!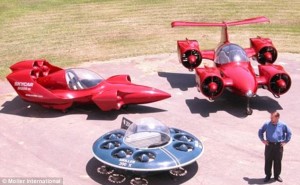 It will be quite a while till we start hiring out stretch flying limos, but in the meantime, you can still enjoy the stretch limos or stretch hummers for your special night out with friends.  Its easy and stressfree to hire a limo through Lux-Limo, all you need to do is call us and we will be more than happy to answer all your limo related questions!

Call us on 0800 002 9475 or email info@lux-limo.co.uk to find out more.