It's that time of year again – wedding season is upon us! While many couples do opt to choose a slightly less popular time of year for their wedding day, such as gambling for a 'white' wedding day in the winter months or a golden autumn wedding, the most popular time of year by far is the summer – with 'June weddings' certainly topping the popularity charts.
And while June may be on its way out in a matter of weeks, we here at Lux Limo offer amazing wedding car hire and wedding limo hire services all year round with our vehicles looking particularly stunning during those summer months. The warm sun hitting our pristine limos and cars, the flowers and bouquets in full bloom, lush green lawns and clear blue skies – it doesn't get more picturesque.
But British weather being British weather, our onset of the warm summer sun has been somewhat delayed by torrential downpours – so there's still time to have that iconic 'June Wedding', even if it doesn't end up actually being in June!
So choose Lux Limo for all your wedding travel needs – whether its ensuring the groom and groomsmen all arrive in style, making sure that the bride makes that simply perfect elegant entrance, or just providing some truly luxurious travel to your wedding reception venue, our wedding car hire and wedding limo hire services can ensure nothing less than perfection for your big day.
If you need a small, but perfectly formed, luxury wedding hire car then we have an amazing array of vehicles. Choose from cars like the Bentley Continental GT Coupé, the Bentley Arnage and the illustrious Rolls Royce Phantom. All of these wedding cars for hire across the UK offer the peak of luxury car travel in an elegantly beautiful design for a perfect wedding entrance.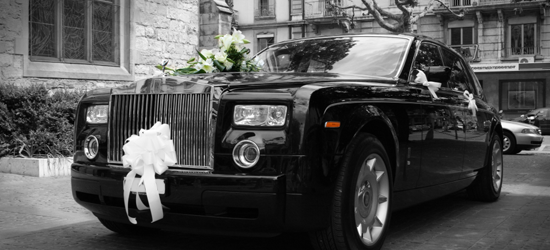 These vehicles are definitely designed with the passenger in mind, so whichever luxury prestige wedding car you choose from us here at Lux Limo, all you've got to do is sit back, relax in the comfort of the high-end leather seating and sip on your glass of complimentary bubbly from the on-board champagne bar.

But if a wedding limousine hire service is more what you want, then guess what – Lux Limo are the experts at that as well! Limousines are definitely our specialty here at Lux Limo, and our wedding limo hire services are absolutely second to none – happy couples across the UK have been using us for years to provide them with a stunningly unforgettable wedding limo hire service, and you could be next.

We have an amazing number of choices for your wedding limousine here at Lux Limo. Having a traditional wedding? Then we would definitely recommend the Lincoln limo. It is a classic eight-seater stretched limousine, with an iconic design renowned the world over and synonymous with high-end class, style and luxury. It looks absolutely stunning in elegant white, and very sleek in black too – whatever first your wedding day, the Lincoln wedding limo hire car can do!

So whatever your travel needs on your wedding day, if you're in need of a wedding car hire service or a wedding limo hire service, then the experts in luxury wedding car hire here at Lux Limo can help you choose a limousine and a wedding limo hire service to suit your special day.

Whether you need a refined luxury car such as the Rolls Royce Phantom, or an extravagant stretched limousine such as the Chrysler limo, then Lux Limo can do it for you – all our wedding car hire and wedding limo hire packages are fully customisable, so you get to pick the specifics!

If this sounds like perfection for your wedding day, then call Lux Limo now on 0800 002 9475. Our lines are open 24/7, so you can call whenever it's convenient for you. One of our friendly limo hire team will be on hand to provide you with a free, personalised wedding limo hire or wedding car hire quote instantly over the phone. Alternatively you can email us at info@lux-limo.co.uk for a personalised quote straight to your inbox!