There's many special occasions – where the event is important but a H2 Hummer is just too much such as an Anniversary… so why not travel VIP style in a White Rolls Royce Phantom Car to your favourite restaurant, you and your partner can enjoy a cruise around your town or city – whist enjoying your complimentary champagne on ice in true Rolls Royce style, elegance & comfort.
With its A 6.7 litre direct injected engine delivers over 450BHP and 531lb of torque from its silky smooth V12 engine, customer always have to ask if the engines running – it is so quiet. When you consider its £250,000 price tag when new – you can except to spin some heads too when in this vehicle – it really does glide along the UK roads.
The best way to hire a White Phantom Car Limo Hire from us is in advance – we say this because it's the bride's number one choice for a wedding day car, and School Proms couples love to hire it too – to stand out at the School Prom venue amidst the H2 Hummer Limousines.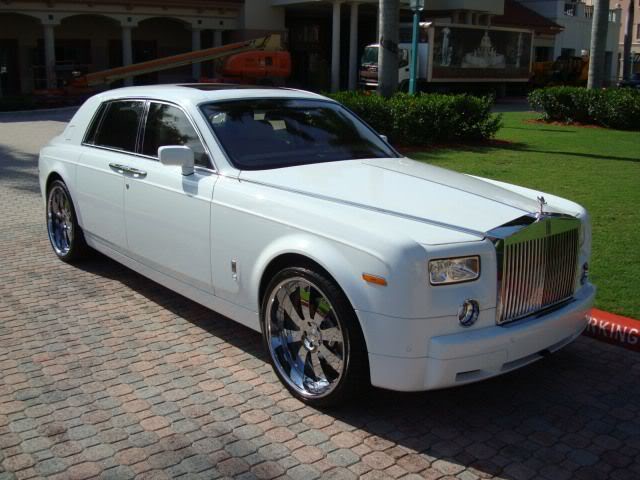 So call for your free quote on 0800 002 9475 – our lines are open around the clock providing the best rates in Prestige Car Limo Hire Services in the UK from professionals. Read more about services here : White Phantom Car Limo Hire .