After a long seven years of planning and waiting, the big day has finally come. Today, 27th July 2012, marks the day of the opening ceremony of the London 2012 Olympic games.
It's a moment we've been waiting a long time for, and something we're incredibly excited about here at Lux Limo. We've been eagerly watching the women's football over the last couple of days to get into the spirit of things and now the real celebrations can begin!
As we speak (or type?) the Oylmpic flame is current making its way down the River Thames in London by boat, before its arrival at the Olympic stadium later today.
There's also been a mass bell-ringing in churches and belltowers all over the city to mark this monumental occasion in London, which can be heard for miles around.
Currently the BBC have a minute-by-minute live coverage of the flame's journey through London, and will begin their extensive coverage of the games today.
We'll certainly be watching the games unfold later today, and will be firmly glued to our TV screens over the weekend to try and catch all those key Olympic moments.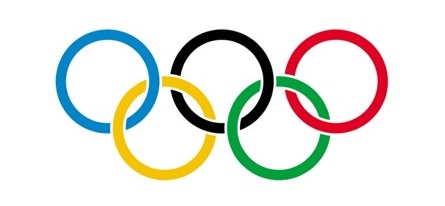 But perhaps you're lucky enough to have managed to secure yourself a few tickets for some of the events – giving you the opportunity to witness history in the making. As well as envying you, we here at Lux Limo wil also be on hand to provide you with some of the best transport London has ever seen with our Olympics Limo Hire services!

The London Olympics is not just going to be drawing in people in from all over the country, it's a massive tourist event that's going to have people flocking from all over the world to witness the games.

So don't lumber yourself with a crowded and stuffy tube train, expensive taxi or jam-packed London bus. Travel in style, comfort and luxury with a stretch limo courtesy of our Olympics limo hire services here at Lux Limo.

In this sweltering summer heat the last thing you want is to be crammed into a sweaty, clammy tube train and have to battle the crowds to get to your destination. So picture the serene scene of relaxing in a leather seat on board a luxurious Lincoln limo, sipping champagne as the air conditioning cools your face and some chilled out music on the sound system mellows your mood.

Sounds perfect, doesn't it? Well, it's all well within reach for you thanks to our great rates on Olympic limo hire this summer.

In fact, our rates are so great that we're offering a staggering 10% off all our Olympics limo hire packages with the special discount code in that link.

Just quote the code when you call or email Lux Limo to make your booking for one of the Olympic venues to receive your generous discount.

If you're not interesting in travelling to London, but still want to experience the Olympics this summer, then MSN have put together a handy guide for finding an Olympic event near you. Once you've found one, give Lux Limo a call – we'll be happy to help, and be sure to remember your 10% discount!

For all your needs for the Olympics this summer, just call Lux Limo on 0800 002 9475 or email us at info@lux-limo.co.uk, and one of our sales team will provide you with a low-cost Olympics limo hire quote.