First of all you deserve a really big pat on your back. You have done the most nerve-wrecking and arduous things that a guy in love can do to the girl of his dreams. You arranged the nice meal out at the restaurant where either you first met, or had your first date at. You ordered the key lime pie which you shared whilst making small talk about your friends and you childhood. You also ordered the same make of wine you ordered back then when you felt her hand brush against yours and made your heart race like a locomotive. Then, in front of hundreds of customers and staff you went down on one knee and produced the engagement ring she happened to point out and talk about on your many trips to the shopping centre. Time seemed to slow and little beads of sweat appeared on your forehead as you uttered the immortal words: "Will you marry me?" whilst inwardly screaming to her "Please say yes."
Well the deed is done, the date is set and your significant other half and her gang of friends and family are steadily planning what is sure to be one of the most extravagant ceremonies ever to be held this century. Well, it sure looks like that way with one glance at your fiancés' wedding planner journal. So, what better way to award yourself for all your hard work than by arranging, or if you are the best man arranging the grooms, best night of their unmarried life, The Stag Night limo hire.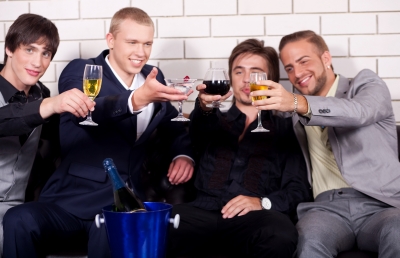 You have known some of your mates since you were tiny, some since you were in school together full of acne and mischief and some only recently accrued courtesy of the workplace. So what better to celebrate your impending nuptials with the love of your life than arranging a massive day and night out with the boys?

For the daytime you might want to indulge yourself in a whole host of action packed limo hire activities. For instance, you might want to go to one of the many off-road adventure venues situated around the country and do a spot of quad biking or buggy racing limo hire. You can see just who the fastest and best driver is and who is the craziest. If that doesn't sound like 'your thing' then maybe you might like to see just who's boss by going paintballing limo hire. Here you can show your mates just how tough you are by being Britain's very own Rambo.

For the night time you can do and experience all manner of things; from living the life of a Las Vegas gambler and going to a high class casino limo hire, to going to an exclusive club as VIPs and dancing the night away. If you are more naughty than nice, then maybe a discreet visit to a lap dancing limo hire club is on the menu, just don't tell the girls. Whatever you want to do you can be sure the best way to get there is by hiring a black H2 Hummer Limo courtesy of us here at cheap limo hire. Get booking now and call us on 0800 002 9475 – our staff are waiting to assist you in selecting the best Limo for your Stag Night Limo Hire.