If there's one vehicle in the prestige car hire world that is synonymous with style, luxury and extravagance it has got to be the Rolls Royce Phantom.
The Rolls Royce Phantom is Rolls Royce's latest luxury offering, and combines that perfect mix of traditional Rolls Royce style with an air of sleek, modern lavishness about it, down to the powerful BMW that sits tucked away under the hood.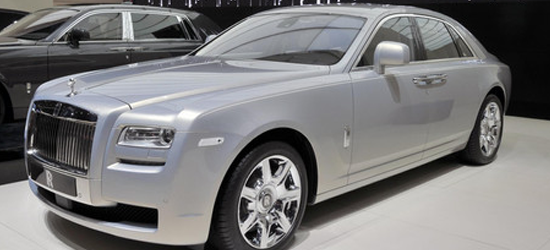 But with Lux Limo, the Rolls Royce Phantom is not about the drive – it's all about the luxury passenger experience! All of our Rolls Royce Phantom hire cars come complete with a personal chauffeur who will take car of the hard work driving for you, so all you have to do is sit back and relax in a life of luxury in the back of this prestigious vehicle.

The Rolls Royce Phantom hire car boasts five-zone climate control, temperature controlled cup holders, a full champagne bar and fridge, state-of-the-art music system and DVD players with pin-sharp screens, AAA-quality leather seating and even remote controlled doors.

There is no finer way to travel than in a Rolls Royce Phantom from Lux Limo. And with your choice of elegant white, limited edition black, and classic 'Rolls Royce' silver, you can't go wrong! Call us on 0800 002 9475 to get your free Rolls Royce Phantom hire quote from Lux Limo – you'll be surprised at just how cheap it is to experience a millionaire lifestyle in a Rolls Royce Phantom!