One of the main reasons why people from Leicester might be a bit dubious about booking a limousine is because, as many of them have never ridden in one, they are inexperience with the certain protocols of booking on. The popular myths and misconceptions are that there is that the booking process is a long drawn out affair where you have to go through tonnes of specifications and other agreements even before you can tell the company where you want to go. Then there is the thought that you are going to have to stump all the money up front, placing your faith in a limousine company to deliver the good that they promise. However, at Leicester cheap limo hire, we are here to shatter those myths and set your collective minds at ease. We don't know how our competitors operate but when you come to us, booking a limousine is as easy as pie, not to mention a cheaper limo hire service than your average limo hire service as well. So, may we bid a firm and happy welcome to new limousine hire customers, we are very pleased to see you admiring our wares on our site and even more pleased to be able to tell you how you can arrange for some fantastic cheap limo hire service in Leicester today!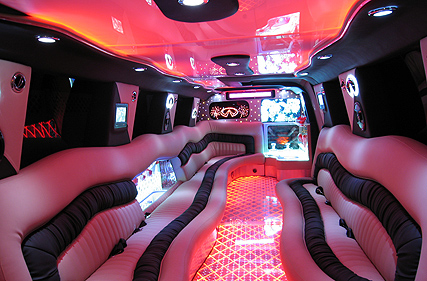 One of the first things you have to do is decide just where it is in Leicester that you are going and tell us what the occasion is. This gives us the better idea of who we are catering for; i.e. a stag, hen or birthday party and the like. Furthermore it means that if you are a bit confused as to what is the best vehicle to hire, our dedicated telephone staff will be more than happy to give you that essential advice to make this night out in Leicester one of the best experiences that you and your firm friends have had in a long time.

Then you have decided what you want inside your black hire limousine. Maybe you want it decorated in a certain way. We can provide you with whatever your heart desires. This is because we are the company that cares about you and what YOU want. We don't want to just take your money, give you a poor service and never see you again. We want to be the ones you come back to and use again for whatever occasion that you might have crop on you in the near future.

Be rest assured that as soon as you book with us and give us a deposit of ten per cent and the rest is easy, so what are you waiting for? Get on the phone and let us treat you like the VIPs you truly are to us, here at cheap limo hire on 0800 002 9475.

Click here > Limo Hire to find out about the history of the Limousine Vehicle Hire Services.