An amazing display at the Beaulieu Motor Museum this Sunday, 29th July, will show off a stunning array of 'Bond Cars' – featuring vehicles from practically every movie.
The displays will include a 'main display' of around 20 specially chosen vehicles, including various models of Peugeot, a BMW Z3 Roadster and a Ferrari F355 GTS.
There will also be a 'People's Choice' awards ceremony for one car of them all to be crowned the king of the Bond Cars. The winner will be chosen by visitors to the display at the museum and announced on the day.
Visitors are encouraged to arrive in a Bond vehicle if they have one, with a rather extensive list detailing exactly what cars have been in which 007 film – just check it out and if you have one you could be part of the big day, and even enjoy special ticket prices!
For those arriving in a James Bond-esque vehicle, tickets cost £10 for adults and £5 for children.
To see if you have an elligable vehicle for the discounted ticket prices and a spot in the action of the event, then just check out this list published on the Beaulieu website.
There are a huge array of vehicles on here, everything from Volvos to Aston Martins, so don't worry if it's not a lavish ride (and it doesn't fire rockets) – you could still be able to join in.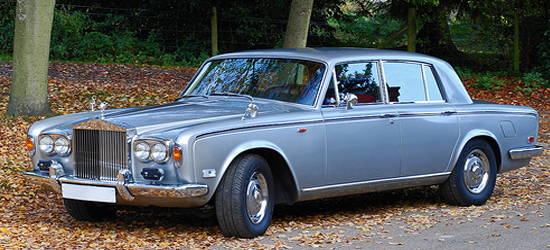 And if you want a slice of Bond-esque vintage car action, just check out our vintage car hire services here at Lux Limo.

We've got a great array of vehicles available to hire for a whole host of occasions – from wedding days to birthday parties, and school proms to anniversaries.

Whatever the occasion, we're sure to be able to provide you with that perfect vintage Bentley or classic Rolls Royce Silver Shadow!

To get in on the vintage car hire action from Lux Limo, just give our 24-hour freephone number a call on 0800 002 9475 or email us direct at info@lux-limo.co.uk. Thanks to our amazing connections in the industry, we're sure to be able to provide you with an amazing quote.