Aston Martin have today unveiled their latest supercar offering to the luxury sports car world and their newest revision of the illustrious Vanquish brand – the Aston Martin AM 310 Vanquish.
This stunningly sleek and stylish new model of Vanquish boasts the latest generation of the renowned VH architecture, with a 6-litre V12 engine capable of 565bhp and an astonishingly quick four seconds to hit 60 miles per hour.
The new AM 310 Vanquish is based, in part, off the now-sold-out Aston Martin One-77 supercar with its stylishly sporty design and sleek body. This influence in the design process at Aston Martin leaves us with the new model of vanquish that you see here today.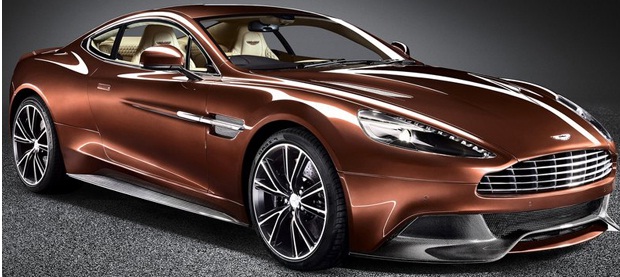 In a press release handed out to car journalists all over the world, CEO Ulrich Bez said: "AM 310 Vanquish is the ultimate expression of Aston Martin design ethos, engineering innovation and technical ability. It offers luxurious, continent-crossing capability and pure driving excitement without compromise."

Dr Bez added: "The new AM 310 Vanquish mixes beautiful design with impressive technology such as the superb new infotainment system. This is the latest incarnation of everything we know, informed and developed from One-77."

The AM 310 Vanquish boasts a whopping 140% more storage space than previous models, making it a rather practical vehicle as well as an exciting and powerful one – combine this with the vehicle's top speed of well over 180mph, and you have the perfect mix of practicality and performance.

The new model of vanquish will be available as a more traditional two-seater performance car as well as a 2+2 model, with prices starting at a reported £189, 995. The AM 310 Vanquish, built in the UK, is expected to officially go on sale and ship across Europe by Christmas of this year.

Unless you've either got very deep pockets, or a very deep stocking, chances are you won't find an Aston Martin AM 310 Vanquish under your Christmas tree this year; however far off it might seem.

But don't despair; thanks to Lux Limo you can experience all the excitement of the luxury and performance car world but at a meagre fraction of the cost with our stunning cheap limo hire and cheap prestige car hire services.

Whether you want to experience the lavishness of a Chrysler limousine, with its stunning leather seats, neon lighting and champagne bar, not to mention its amazing outward appearance, or want to sample the life of a Rolls owner with our Rolls Royce Phantom hire services, we have the most luxurious vehicles available here at Lux Limo.

Whether you're hiring for a special occasion such as a landmark birthday, corporate event or a wedding day, or no reason at all other than enjoying the luxury of these amazing machines, then Lux Limo are on hand to make your experience nothing short of unforgettable.

Call us on 0800 002 9475 or email us at info@lux-limo.co.uk to get your free, personalised quote and to make a very low-cost booking.