In the spirit of this year's Olympics kicking off in London today, we thought we'd take a step back in time and look at one of the more interesting examples of Olympic (ahem) 'sportsmanship' to grace the games in its history.
To do so we have to travel back 108 years, back to the 1904 Olympics. The event? The Olympic marathon. The winner of the event was one Fred Lorz – but he wasn't winner for long.
"Why?" I hear you ask. "Did he take a shortcut? Push someone out of the way? Use special shoes?"
Nope. He used a car. That's right, the winner of the 1904 Olympic marathon cheated with nothing less than an 11-mile car journey towards the end of the course. We have to say, marathons do seem pretty tiring, but to drive almost half the route does border on lazy.
Nine miles into his sterling efforts, Lorz decided enough was enough and that he was going to put his feet up for the rest of the way. So he hops into his managers car for the next 11 miles of the course, only stopping because the car broke down.
I guess the rest had been enough, and he completed the last five minutes on foot. What a trooper, eh? He whizzed ove r the finish line, suspiciously not exhausted, with a time of 3 hours and 13 minutes.
He went on to collect the medal for first place but was later called out by spectators who said Lorz hadn't run the entire race and had seen him in his manager's car.
The cheeky cheater then tried to claim that he was just joking. Hah! Not before he was disqualified, however, and banned for a year by the Amateur Athletic Union.
The medal went to the second place Thomas Hicks, who jogged on over the finish line about fifteen minutes after Lorz. 'Jogged', actually, is probably a bit too strong a term. 'Stumbled before collapsing' is perhaps slightly more accurate.
You see, the 1904 Olympic Marathon was a bit of an odd one (as you can tell). It took place in sweltering summer heat, and over uneven dusty roads which were worsened by cars and horses supposedly clearing the way.
But a common 'performance enhancer' of the time was strychnine. You might not have heard of it – but you may have heard of its layman's name. Rat poison. That's right, people would take rat poison to better their performance.
And that's exactly what legitimate gold-medalist Thomas Hicks took to give him the edge. To start off the race, Hicks' trainers gave him a shot of strychnine and a big ol' glass of brandy to go with it.
Of course, a combination of taking rat poison, brandy, and the scorching heat meant Hicks was lagging part way into the race. His trainers' solution? More rat poison!
After he passed the finish line, Hicks almost collapsed and was attended to by several doctors before heading to the stadium for the awarding of the medals.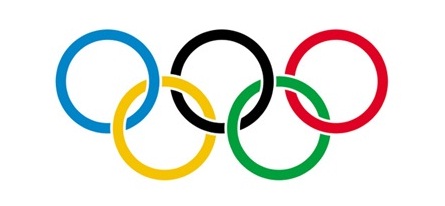 And that's our crazy, but interesting, historical insight into the Olympic games of more than 100 years ago. Here's hoping today's athletes don't decide to take rat poison and chug a flaggon of brandy, before driving round half the course, eh? Although it would make it rather interesting.

Are you heading to London to watch the marathon, or any of the other events? Or are you checking out the stadiums a bit closer to home?

Whatever you're doing, you're going to need one-of-a-kind transport to mark this monumental occasions – and that's where we come in with our Olympics limo hire packages!

The Olympics limo hire packages that we have designed here at Lux Limo are perfect for travelling to London, or anywhere else in the country you might be going to enjoy this year's Olympic games.

Our full fleet of limos are available for a specially-enhanced edition of our London limo hire services, which we are dubbing 'Olympics limo hire'. This means that you can travel in style, comfort and luxury to and from London to a destination of your choosing, and bypass all the hectically busy London transport.

As you can imagine, the London Underground, buses and taxis are going to be full to bursting with people – and in the summer heat that's only going to make things even more uncomfortable.

But by hiring a stretched limousine in London for the Olympics from Lux Limo, you get your own private ride, expertly driven by your personal chauffeur, complete with comfortable seats, on-board electronic entertainment, chilled champagne and air conditioning.

So whether you need a large 16 seater Hummer to take you to Coventry to watch the exciting football matches unfold, or a stylish Chrysler limo for you and seven others to get to London to watch the opening ceremony on Friday (or even the closing ceremony in August), then you can count on our Olympics limo hire packages here at Lux Limo.

What are you waiting for?! There's only two days left to go before things officially start, so get booking now! Call Limo Hire on 0800 002 9475 or email us at info@lux-limo.co.uk to make your Olympics limo hire booking at some of the lowest rates around.