Limo Hire Watford | Limousine Watford
Area Nightclub Watford - The Area nightclub in Watford offers an exciting experience for anyone looking for a night out of fun, dance and chart-topping music. Split into three exclusive rooms, each with their own unique theme, choose where you want to chill and relax. Get down and wild in the Main Room, with 2 stylish bars and an incredible dance floor along with luxurious leather seats and amazing laser lights. The Premier Bar is a special room for the more chilled out party-goers, people will have the chance to sit down in this vibrant room or dance the night away to some chilled out dance tunes on the dance floor. Last but not least is the Hide Bar, this offers an appealing atmosphere with a VIP feel, this room can be hired out for special parties if you may wish. So if your around Watford this weekend, don't forget to check out the Area Nightclub for a night full of madness, partying and entertainment. Travel in style in a Party Bus Limousine Hire.

Watford Colosseum -For an amazing night out with a difference, the Watford Colosseum provides a range of great concerts and live shows to suit all tastes. Open up into the world of fine arts and drama as your drifted away into a world of theatric entertainment. With many comedy shows and plays being presented every week, don't miss your chance to explore this quality theatre of art. Watch the fascinating Sweeney Todd and explore the talent involved around Watford. Fans of Jay Sean will be pleased to know that he will be presenting his live show, performing tracks from his hotly-anticipated new album 'In my own way'. The Watford Colosseum is not only known for its fantastic live shows but is also the perfect location for weddings and private parties. So take your time out to discover the beauty and wonder of Watford Colosseum to experience the world of arts and drama at it's greatest.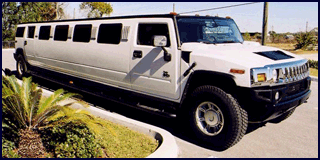 The Pumphouse Theatre and Arts Centre - People with an acquired taste of dance, drama and music will love the Pumphouse Theatre and Arts Centre in Watford. Not only does the Theatre produce well-known shows and events but also gets members of the public involved. Interested in dance? Head down to the Pumphouse and learn the art of performing in front of a large audience as well as meet great new friends doing it! With unmissable new shows commencing every month, explore what's on at the Pumphouse and have an unforgettable time out at the Theatre. New schemes and programmes recently opened have allowed the chance for young performers to get involved in production, both behind the curtain and in front of it. So discover the Pumphouse theatre and art centre this weekend for a unique experience of drama, class and above all, fun.


Latest Watford Limousine Hire Articles: