Limo Hire Tamworth | Limousine Tamworth
Tamworth derives its name from the River Tame which flows through the town, as does the River Anker. The historic market town was founded by the Saxons but was sacked by the Danes in the 9th century. Aethelflaeda defeated the Danes and built a castle here to defend the settlement in 913 AD. Tamworth Snowdome is great place for all ages. Why not try a bit of skiing, so much fun to be had at Tamworth. Tamworth Hummer Hire are proud to present the Black Hummer Limousine to take 16 Passenger to the Famous Snowdome in Tamworth. Fancy something that will turn heads. book a Pink Hummer Limo or even a Pink Fire Engine, Go on stand out from the crowd in Tamworth.

Some place to visit in Tamworth would be:
Tamworth Snowdome, Leisure Island, River Drive, Tamworth, Staffordshire, B79 7N - There's fun for all the family at the Tamworth Snowdome! Offering a range of winter sports and fun, as well as it's very own Health and Fitness Spa to give you time to chill out after a great day on the ice. Learn how to ski with qualified professionals making sure you hit the ice safely and effectively, or perhaps you've always wanted to snowboard, well at Tamworth Snowdome everything is possible! Fitted with the best ski slope in the Midlands and provided with the latest equipment, Tamworth Snowdome really is the place to go. As you walk in, you'll discover a winter wonderland, as the Snowdome is fitted with real snow and is given a winter look to give it that extra bit of authenticity. Book a party at Tamworth Snowdome and have an unforgettable birthday that will last a lifetime. There's something for everyone at Tamworth Snowdome so head down now and discover a whole new world!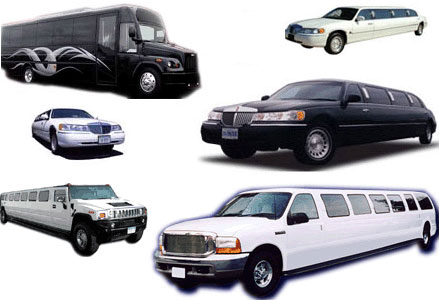 Drayton Manor Park, Drayton Manor Dr, Tamworth B78 3TW - Drayton Manor theme park is a superb place for all the family to enjoy. Have a great day out as you ride the unthinkable Apocalypse and prepare to get soaked on Storm force 10. There's plenty for everyone inside Drayton Manor theme park, with a heap of enjoyable and adrenaline-fuelled rides to suit everyone's tastes. Take the kids to Thomas land and discover the world of Thomas the Tank Engine and his friends, or go and visit the many animals at the Zoo, including the rare Siberian Tiger. Grab a bite to eat at the various restaurants located around the park, choose from McDonalds, Drayton Manor cafe and many more! So experience one of the UK's most thrilling theme parks today and discover an unforgettable day of laughs, thrills and memories.

Middleton Hall, Middleton, Tamworth, Staffordshire B78 2AE - Set in 40 acres of beautiful countryside, Middleton hall is the picturesque, unique mansion available to the public to view it's magnificent building. Dating back all the way to the 13th century, Middleton hall is bursting with great history and many interesting facts that can tell us about the Georgian period through to the Victorian. Available for Weddings, conferences and much more, the Hall is the perfect setting for any dream event. Come down and encounter the many events taking place all year round, those including battle re-enactments and art and craft shows. Why not decide to go on a guided tour around Middleton Hall and find out the many things that lurk inside it historic walls. Middleton Hall really is a place to visit, if not for the history, then for it's tranquility and peacefulness, and provides a great day out for all the family.

Trinity Nightclub Tamworth -

Let some steam out this weekend and head down to the Trinity Nightclub in the heart of Tamworth. Experience Tamworth's great nightlife from one of it's most popular and exciting clubs, Trinity. Known as the most state-of-the-art nightclubs in the country, the Trinity boasts two dazzling rooms full of the best music available today. Packed full of the latest lighting equipment, as well as sound technology and a range of superb drinks, the Trinity is a great place to meet new people looking for a bit of fun and music. With top, record selling DJs playing every week, and a fantastic range of shows and offers, the Trinity nightclub in Tamworth really is the place to be this weekend.

Latest Tamworth Limousine Hire Articles: