Limo Hire St. Albans | Limousine St. Albans
St Albans Cathedral remains one of England's most treasured and beautiful Cathedrals, with it's stunning stain-glass windows and incredible structure, it is an unmissable place to visit, regardless of any religion. As you walk inside the cathedral you can feel the walls bursting with culture and life as you are transported to the 8th Century in a whirlwind of fascinating history. Visited by the Queen on numerous occasions, St Alban's Cathedral brings in tourists from all over the world who are intrigued by it's unique history and picturesque structure. This well known cathedral is a great place to visit for all the family who are keen to explore exciting history behind St Albans, so visit this spectacular building and you never know, you might learn a thing or two. Visit St. Albans in a Hummer Limo Hire of your choice.
Royal National Rose Garden - For a peaceful but satisfying afternoon out, why not visit the Royal National Rose Gardens in St Albans and take your chance to view some of the most attractive selection of roses in the country. With it's wide range of many varied roses from growers all over the country, you'll be astonished at the amount of colors and sizes that are on display here. With many different gardens being grown all year round, the Royal National Rose Gardens are forever changing into a better and more vibrant selection. With a fantastic tea room serving fresh drinks and snacks throughout the day, sit down and have a break while you capture the beautiful sights. Kids will love running through the grass maze and have the chance to visit the newly built Queen Mother garden, a superb garden dedicated to the greatly missed royal family member. It really is a fun day out at the Royal National Rose Gardens in St Albans, but don't count on our word, head down and see for yourself and be amazed by a garden with a little difference.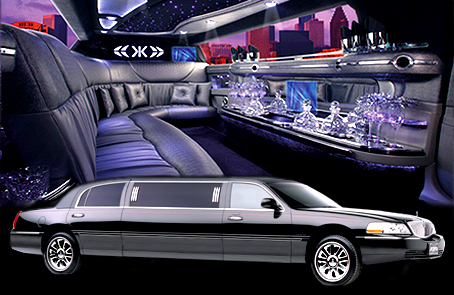 ZSL Whipsnade Zoo - Whipsnade Zoo is a fantastic day out for all ages! With a unique and rare collection of some of the most exciting animals in the world, kids and adults will well and truly love each second of the day. Feed the arctic penguins at lunchtime or meet a ferocious African tiger, be stunned by the fantastic sea lion show or be entertained by the chimpanzee's shenanigans. There's so many other amazing creatures for you to explore around the zoo like the newly arrived Eurasian Brown Bear and the great array of Asian Elephants. Visit the Zoo cafe and grab a bite to eat before setting off to explore more spectacular wildlife. With so many shows and events happening daily, maybe you'll learn something new about the many world-wide animals? Why not make that day extra special by hiring a world-class Limousine? Lux Limos have an exciting range of gleaming Limos for you to choose from so just give us a call to find out more!

Latest St Albans Limousine Hire Articles:
St Albans Cheap Limo Hire- Get yourself a great limousine hire deal in St. Albans now!
St. Albans 24 Hour Limo Hire - Get a limousine in St. Albans at 2pm or 2am with 24 hour limo hire!
St. Albans Vintage Car Hire - Get yourself a real classic in St. Albans with Lux Limo!
St. Albans Anniversary Car Hire - Make your special celebration in St Albans truly unforgettable!