Limo Hire Berkshire | Hummer Limo Berkshire

The Medical Heritage Center in Berkshire is one of the country's most fascinating and unique museums providing a great look at the world of medical history, dating as far back as the 1700's. Take a look at the various collections of medical equipment that have transformed through the ages, discover the everyday workings of an 1850 Hospital or explore how many hospitals survived during the Second World War. The Medical Heritage Center has everything you need to know about the medical business from over 300 years of artefacts, photographs and stunning displays. It is a great day out for adults and children alike, offering a great insight into the working world of an always growing business. So if your intrigued by how the medical industry has helped and saved many people over the last 300-400 years, head down to the Medical Heritage Center today and discover a spectacular museum with a difference in a Hummer Limousine.

A day out at the Royal Windsor Racecourse is truly an unmissable experience for anyone looking for a day full of thrills, excitement and above all, fun! With its fantastic island setting perfectly located on the banks of the River Thames, Royal Windsor Racecourse couldn't be placed in a more desirable spot, and with many restaurants and things to do in and around the racecourse, it's not just a place for adults. Have a delicious meal while you have a full overview of how your favorite horse is doing, or enjoy an appetizing drink from the many bars located on the grounds. What could make that day out at Royal Windsor Racecourse even better? By choosing to spend it with Lux Limos! We have a superb selection of classy Limousines to make your entrance into the racecourse as best as it can be. From 8-16 seaters limo hire, we provide top-class Limousine services and the best in Limousine entertainment, so just give us a call today to find out more or to book your brilliant day out at Royal Windsor Racecourse, only with Limo Hire.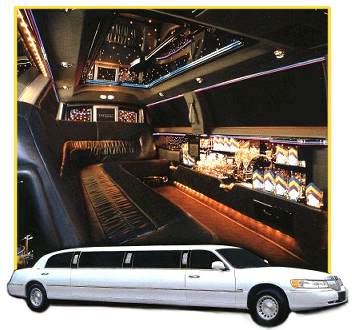 The Havana Restaurant in Windsor is a great place to chill and relax, and listen to some quality bands and taste some of the finest food available in Windsor. With world-class chefs constantly creating new and exciting dishes, the Havana is well-known throughout the country for it's fascinating array of foods carefully selected from around the world. Not only that, but the Havana Restaurant provides a positive, calm atmosphere and great ambience throughout, diners can choose from a range of refreshing drinks from the modern designer bar. With so much to choose from, come down and visit one of Windsor's most prized restaurants to see what everyone's talking about, and why not make that night out that extra bit more special by hiring a fantastic Lux Limo? Just give us a call today and discover our range of gleaming Limousines just waiting for you to ride in superb style and class.


Latest Berkshire Limousine Hire Articles: